The Italian Association for the Study of Clays (AISA) and the Institute of Methodologies for Environmental Analysis (IMAA) are pleased to invite you to DUST 2014, the International Conference on Atmospheric Dust. The meeting provides an unique opportunity for biologist, medical doctor, mineralogists, physicists, geochemists, engineering, volcanologists, chemists and for many other specialists to share ideas and knowledge on the boundless world of the atmospheric particles.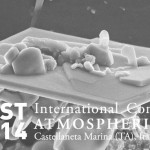 TOPIC CODES
HE11 – OUTDOOR BIOLOGICAL AIR QUALITY: MOLDS, POLLEN AND ALLERGENS SPREAD
Convened by Michel Thibaudon and Roberto Albertini
www.dust2014.org/sessions.html
Respiratory allergies have been increasing over the past decades. Allergies are the most prevalent chronic diseases in Europe (>20% prevalence). Exposure to allergens is pivotal in determining sensitization and symptoms. Airborne spores and pollen grains have traditionally been assessed to estimate airborne allergen exposure, but the allergen content of ambient air is unknown. Indeed, several investigations imply that the spores and pollen counts might not be representative for allergen exposure. Monalisa and Hialine European projects, measured some airborne allergen. In Europe a network with over 350 pollen traps is monitoring outdoor the major allergenic airborne spores and pollens. Some findings suggest that episodes of long-range transport of pollen could be clinically relevant, resulting in sensitization of a large number of people. The session will shows the last results about the phenomenon related to spread of pollen and allergens that are part of PM10 with some components.
OTHER TOPIC CODE
CM: Chemical & Mineralogical Studies
GR: Geological Records
HE: Health & Environment
IM: Instrumentations & Measurements
MF: Modelling & Field Studies
TD: Transport & Deposition
La deadline per l'invio degli abstract è il 13 Febbraio 2014.